VANS AWARDS SEASONS FOR CHANGE AS THE WINNER OF 2018 VANS MUSICIANS WANTED COMPETITION
VANS AWARDS SEASONS FOR CHANGE AS THE WINNER OF 2018 VANS MUSICIANS WANTED COMPETITION
Vans activated the 2018 Musicians Wanted competition to provide local musicians the opportunity to perform on stage at House of Vans and gain global exposure from being featured on Vans' Music Playlist. After three months of local showdown and public voting on
vans.com/musicianswanted
, Hong Kong based alternative rock band
Seasons for Change
 was crowned as the final winner in House of Vans Guangzhou with the highest public vote and love from
official judge panel
.
With its curret lineup officially formed in 2015, Seasons for Change is an alternative rock band actively exposed to the independent music scene in Hong Kong. The band has been capturing attention of music enthusiasts since the release of the debut EP "Timeless Collective" under the US label Famined Records in 2016, together with numerous performances on the stages of music festivals in Hong Kong and Taiwan including "Clockenflap", "Heartown Festival" and "Wake Up Festival". Currently the band is in the process of finalising the mix of their first full-length album featuring 10 brand new songs with more a mature sound and experimentation of varied genre styles.
As the final winner with 3,184 votes, Seasons for Change won the opportunity to perform as an opening stage for SchoolBoyQ at House of Vans Guangzhou on 22
nd 
September. The band will be awarded with the exclusive solo vinyl produced by Vans and a feature on the
Vans Music Playlist
 with the other APAC country winners in the competition.
2018 VANS MUSICIANS WANTED COMPETITION – MARKET WINNERS
China winner - The Pinboard Pinboard is a Punk band from Guangdong founded in 2010. They have innate punk charm to make their live performances notable and engaging.
Korea winner - The Vastards The Vastards is an instinctive band with garage rock style. The band expresses the love of rock music enthusiats their own way. Their latest single was released in 2017.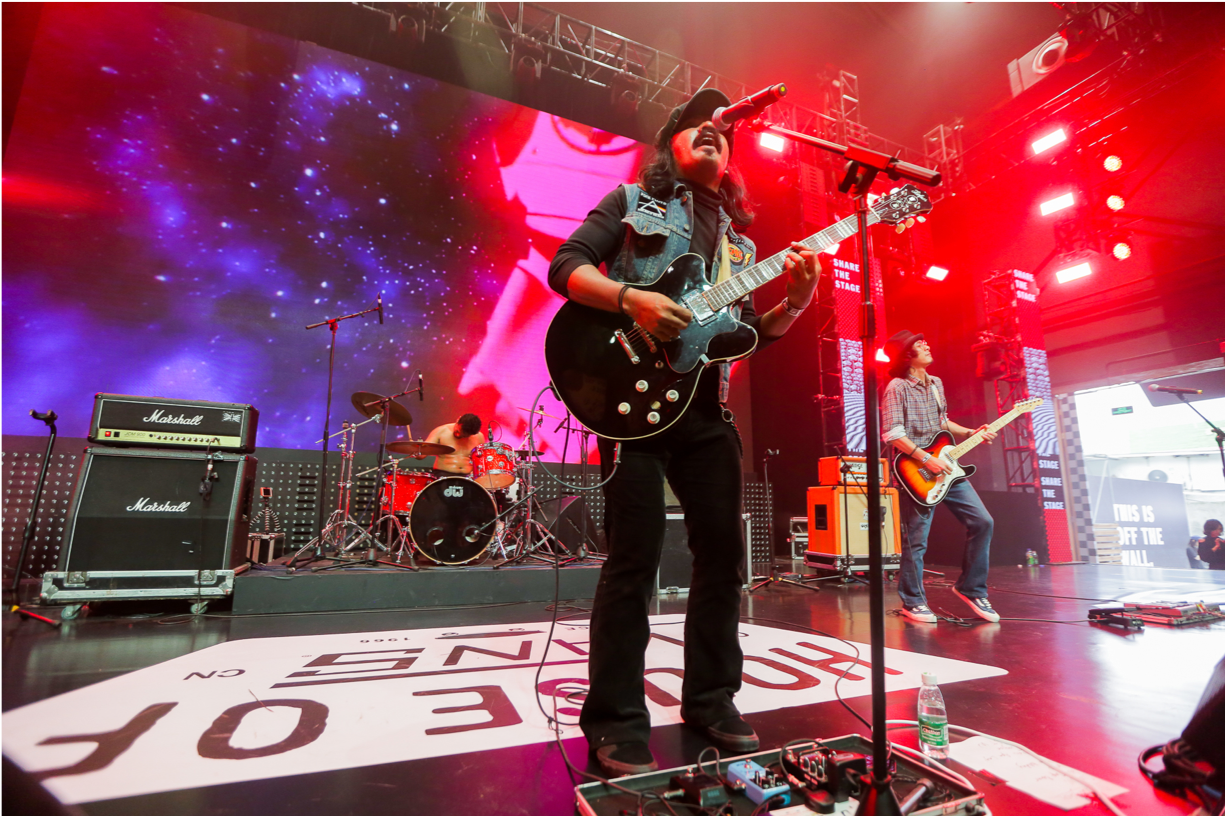 Malaysia winner - Kapow Kapow called themselves a "Rock & Roll Muka Tembok" band. With the members coming from varieties of music background, they formed Kapow to create new and fresh music focusing on the Malaysian culture. They named the first album "OTW" as it is referring to the Malaysians punctuality - always 'on the way'.
Singapore winner - Shye Shye is a sixteen-year-old musician who has just released her debut single "One Fine Day" earlier this year. With an abundance of talent and youth on her side, the young pop musician looks to hone her skills and make the most of this opportunity, possibly performing in China and winning over new fans in the process.
Vans' roots in music started when local skateboarders and surfers adopted Vans as their shoe of choice in the '70s and later wore their Vans on stage during shows and concerts.  Music is a form of creative expression that is deeply personal and individual, yet provides a universal language that connects and inspires people globally. Vans prides itself in unearthing local, creative talent in all aspects of culture.