UP AND COMING MUSICIANS FROM AROUND ASIA UNVEILED IN VANS' MUSICIANS WANTED PROGRAM
UP AND COMING MUSICIANS FROM AROUND ASIA UNVEILED IN VANS' MUSICIANS WANTED PROGRAM
Check out vans.com/musicianswantedasia for the showcases of regional winners and participated musicians
Vans' roots in music started with the skaters and surfers who adopted Vans in the '70s and wore them on stage during shows and concerts.  Music is a form of creative expression that is deeply personal and individual, yet provides a universal language that connects and inspires people globally. Vans prides itself in unearthing local creative talent in all aspects of culture. Vans kick-started the Musicians Wanted Program 2017 in China, Korea, Singapore and Malaysia to give local musicians an opportunity to play on the main stage during a stop of the House Of Vans Asia Tour. With more than 800 musical acts recruited on
vans.com/musicianswantedasia
this year, musical talents ranging from Punk Rock to Hip-Hop shared their creativity across Asia on the Musicians Wanted platform; both on-line and on stage. The winning musicians have been decided based on public votes and local judge panel from each country. Below is a little more about this years Musicians Wanted winners: THE HOTLINE, NEORETRO, SOUL OF EARS from China, ASHROCK from Korea, LUKARTS from Malaysia and MI ULTIMO from Singapore!
CHINA FINALIST @HOUSE OF VANS CHENGDU – THE HOTLINE
THE HOTLINE is a New Wave band from Beijing, formed in 2014. They style their music on New Wave interlaced with Garage, Psychedelic and Post Punk. Striving for the perfect combination of audio and visual impact, they are rocking every night with powerful live performances.
CHINA FINALIST @HOUSE OF VANS SHENZHEN – NEORETRO
Formed in the summer of 2012, Chengdu kids Neo Retro play an assortment of musical styles. They look to create music by integrating retro and modern elements ingeniously and presenting it through musical styles such as Funk, Neo Soul, Fusion and Hip-Hop. The band deserves its name – Neo Retro. Neo Retro hopes to convey merry moods to more people through cheerful music.
CHINA FINALIST @HOUSE OF VANS ZHENGZHOU – SOUL OF EARS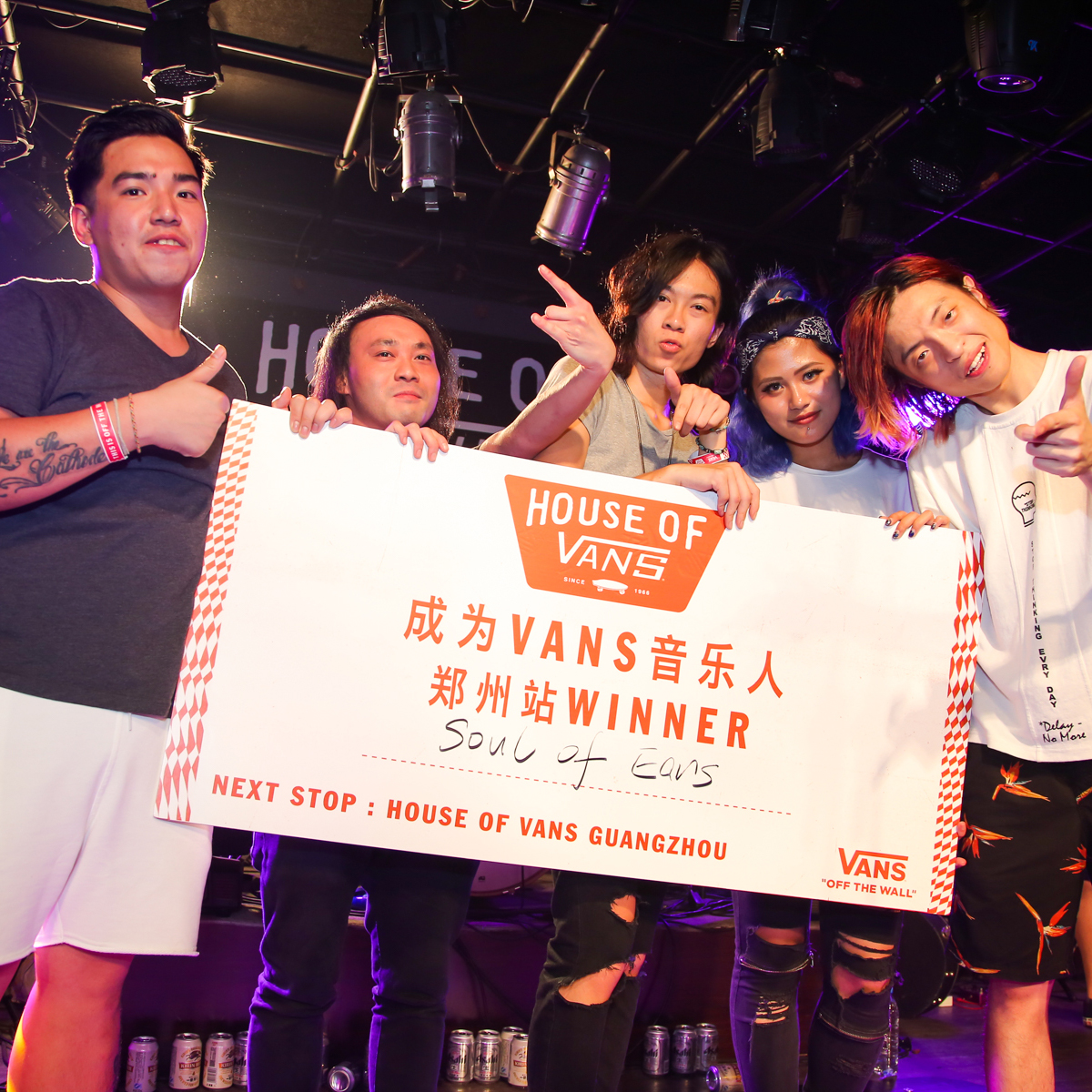 An aesthetic Electronic Core Band, Soul Of Ears compromises Post-hardcore, pop punk, EDM, and even gaming music. Their symbol is a colorful psychedelic icon. The Roaring style and tonal melody of new metal, plus the dynamic atmosphere of the location, always bring novel sensorial experience to audience.
KOREA FINALIST – ASHROCK
AshRock was started by singer song writer and saxophonist AshRock and consists of 5 of members. Their music is based on Jazz and Indie Pop, but there are no boundaries when it comes to their creativity and expression.  The band also produces music through their own label 'Studio AshRock'.
MALAYSIA FINALIST – LUKARTS
"Lukarts" is not just a word created by the band. "Look at the art" is where the idea of the name Lukarts derived. Formed in 2013, there have been plenty of ups and downs but they never gave up. Comprised of 4 bandmates, their main members consist of Lamhkaron (vocalist & guitarist), Azri (bassist), Bulat (drummer) and Azlan (keyboardist). Striving to be different, psychedelic modern pop was their main attraction to play, as the genre has not yet been yet seen widely exposure in the Malaysia music industry. The 4 bandmates were sold by the genre and are now expressing it in arts & music which you are able to see and feel. The abstract visuals and their harmonic sounds will attract you alongside the energetic performance by frontman LamH. Their aesthetic is certainly original and true to their arts.
SINGAPORE FINALIST – MI ULTIMO
MI ULTIMO is a Singapore based metal band composed of five dedicated musicians namely Mar Bautista (Vocal) Mike Rocales (Drums) Ed Avelino (Bass) Ian Soliva (Guitar) and Eddril Lacorte (Guitar). With their first five sets of original songs DOWNCAST, PLEONEXIA, UNDYING, FEAR OF REFLECTION and HAUNTING MEMORIES, these tracks are amalgamations of different influences from the bands ranging from trash to modern metal. Early 2017, the band released their very first music video for the song Fear of Reflection. The music video received exceptional reviews which further intensified the band's perfervid fan base. As the band continue to flabbergast the crowd with their exceptional type of sound they continue to formulate new sets of songs with the genre of music that they all started.
Log on NOW to 
vans.com/musicianswantedasia
and check out the soundtracks submitted by all participating local musicians.